NC Review of SBIR/STTR Workshop 
at 

Goodwill Training Center

1616 Patton Avenue Room 207, Asheville, NC 28806
The Workshop
Attend this intensive seminar to learn about the current SBIR/STTR funding opportunities for small businesses and research institutions. At this event, a team of presenters from across the state will join us to explain how the SBIR/STTR program works, as well as detail some best-practices for preparing a competitive proposal. We will also hear some success stories from companies who have recently won proposals, and discuss how the proposals are evaluated and chosen within the current administrative framework.
What is SBIR & STTR?
SBIR – Small Business Innovation Research
The Small Business Innovation Research (SBIR) program is a highly competitive program that encourages domestic small businesses to engage in Federal Research/Research and Development (R/R&D) that has the potential for commercialization. Through a competitive awards-based program, SBIR enables small businesses to explore their technological potential and provides the incentive to profit from its commercialization. By including qualified small businesses in the nation"s R&D arena, high-tech innovation is stimulated and the United States gains entrepreneurial spirit as it meets its specific research and development needs.
STTR – Small Business Technology Transfer
Small Business Technology Transfer (STTR) is another program that expands funding opportunities in the federal innovation research and development (R&D) arena. Central to the program is expansion of the public/private sector partnership to include the joint venture opportunities for small businesses and nonprofit research institutions. The unique feature of the STTR program is the requirement for the small business to formally collaborate with a research institution in Phase I and Phase II. STTR's most important role is to bridge the gap between performance of basic science and commercialization of resulting innovations.
---
Workshop Agenda
Welcome and Introduction (15 minutes)
Emily Breedlove, Hatch AVL Foundation
Sandra Dennison, SBTDC
Overview of the SBIR/STTR program (45 minutes)
Dr. Nicole Schwerbrock, SBTDC
How to create a competitive proposal (45 minutes)
Break (15 minutes)
SBIR success stories (45 minutes)
Eric Buckland, CEO, Four Pi Innovations, LLC
Joshua Mellon, Senior Scientist, Blue Ridge Research and Consulting, LLC
Philip Schaefer, Chief Scientist, Vordant Technologies, Inc.
Moderator: Sandra Dennison, SBTDC
Proposal reviewer panel (45 minutes)
Joseph Ruiz, President, Enzerna Biosciences, LLC
David Walker, SBTDC
Moderator: Dr. Jonathan Snover, NCBiotech
Lunch and Networking (30 minutes)
---
Presented by:

The Hatch AVL Foundation is non-profit organization committed to catalyzing the startup and high-growth entrepreneurial ecosystem of Western North Carolina. Through the 10-10-5 program, Hatch helps grow $10 million companies across the region through offering world-class mentoring, programming, and strategic partnerships.

SBTDC Technology Development & Commercialization
The SBTDC Technology Commercialization Services team provides one-on-one business counseling and advice to small business owners, university researchers, and entrepreneurs looking to advance their innovations to the marketplace. These innovations typically involve intellectual property that contributes to a strong competitive advantage in the marketplace, and serves as a foundation for the business.

The mission of the NC BioTechnology Center is to accelerate life science technology-based economic development through innovation, commercialization, education and business growth. NCBiotech catalyzes the many different transformations that are improving the quality of life around the world, by connecting companies with university researchers and introducing entrepreneurs to potential funders.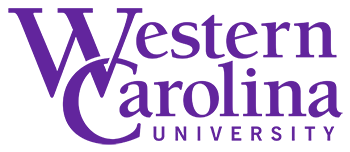 As a regionally engaged university, WCU embraces its role as both a steward of the unique place that is Western North Carolina and as a catalyst for economic and community development. Partnerships with regional businesses and industries, nonprofit and civic organizations, government agencies, communities, and municipalities represent an integral part of WCU's core mission.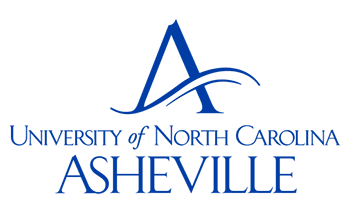 UNC Asheville is committed to living the core values of diversity and inclusion, innovation, and sustainability, and ensuring that they permeate everything that the university does. Meeting these commitments requires an openness to change, creative and innovative approaches to programmatic growth, and a sustained focus on education including diverse ideas, as well as sufficient operating resources and support systems, incentives, and accountability measures.

Appalachian State University prepares students to lead purposeful lives as engaged global citizens who understand their responsibilities in creating a sustainable future for all. As a constituent institution of the University of North Carolina, they fulfill their core academic missions of teaching, scholarship, and service in ways that honor their geography and heritage. In addition, Faculty and students engage in research and scholarship that advance knowledge and address the problems of our region, state, and world through creativity and innovation.

Lenoir-Rhyne University Center for Graduate Studies of Asheville
The Center for Graduate Studies of Asheville was launched in 2012 to expand the University's mission and serve the specific needs of Western North Carolina and beyond. As a commitment to the community, Lenoir-Rhyne purchased part of 36 Montford Avenue to house a state-of-the-art learning space in downtown Asheville, and hired full-time, terminally-degreed faculty to direct the graduate programs, mentor students, and develop community partnerships.
Lenoir-Rhyne University Center for Commercial and Social Entrepreneurship
Founded in 2013, the Lenoir-Rhyne University Center for Commercial and Social Entrepreneurship (CCSE) looks to be the premier source for quality entrepreneurship education in higher education.The CCSE surrounds students, faculty, staff, and community members in an ecosystem of cross-disciplinary education, counseling, and funding.